On February 8, 2001 our club and campus was honored to welcome esteemed professor of Philosophy and Ethics, Doctor David B. Fletcher from Wheaton College as a guest speaker. He presented a wonderful presentation and lecture on the topic of Bioethics called: "Bioethics: Was Philosophy the Right Prescription?"
Here are a few photos of the event. The rest are still being developed and will be available shortly.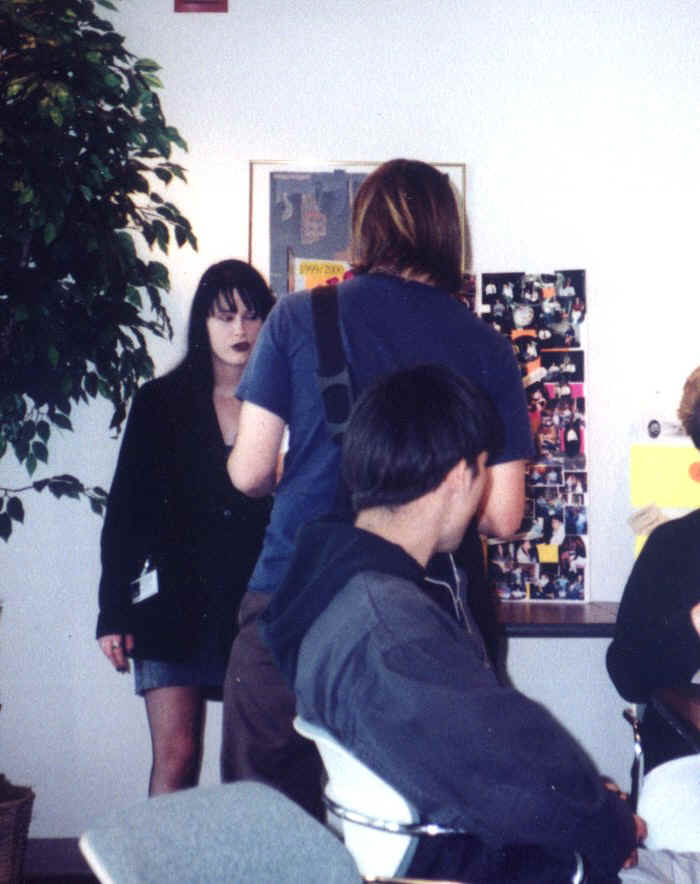 Getting set up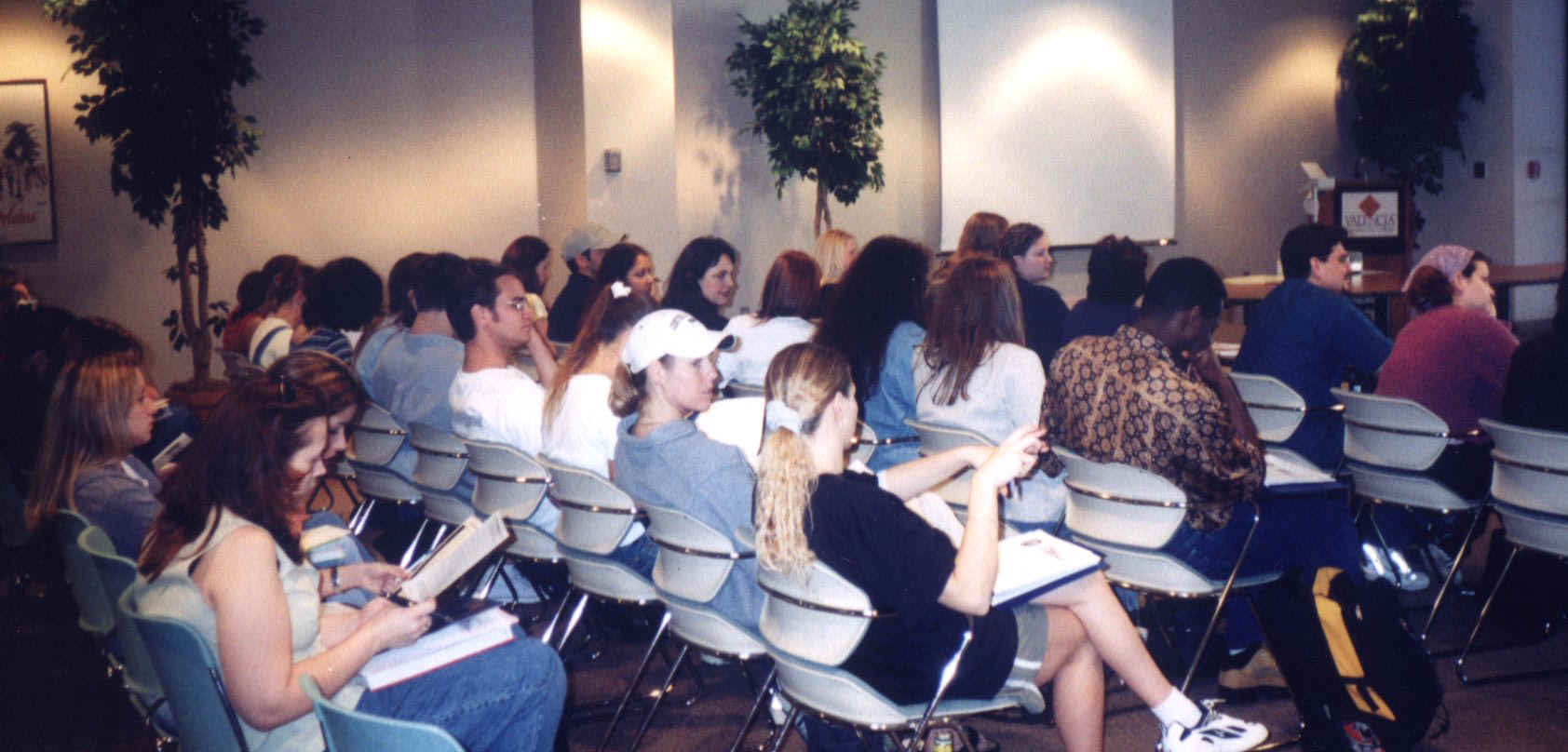 A good size group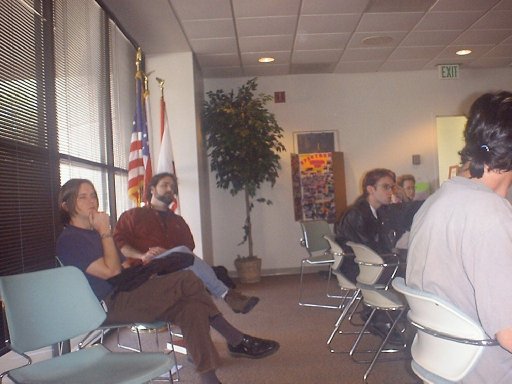 Some of our supporting faculty: Professors Holliday and Brooks.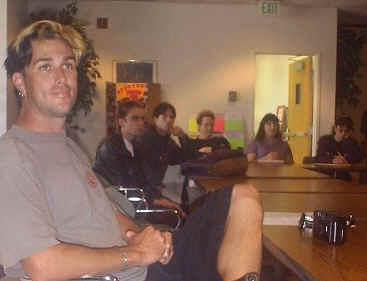 Richard listens attentively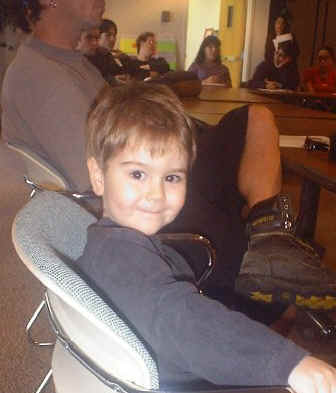 our youngest SPECTRUM member.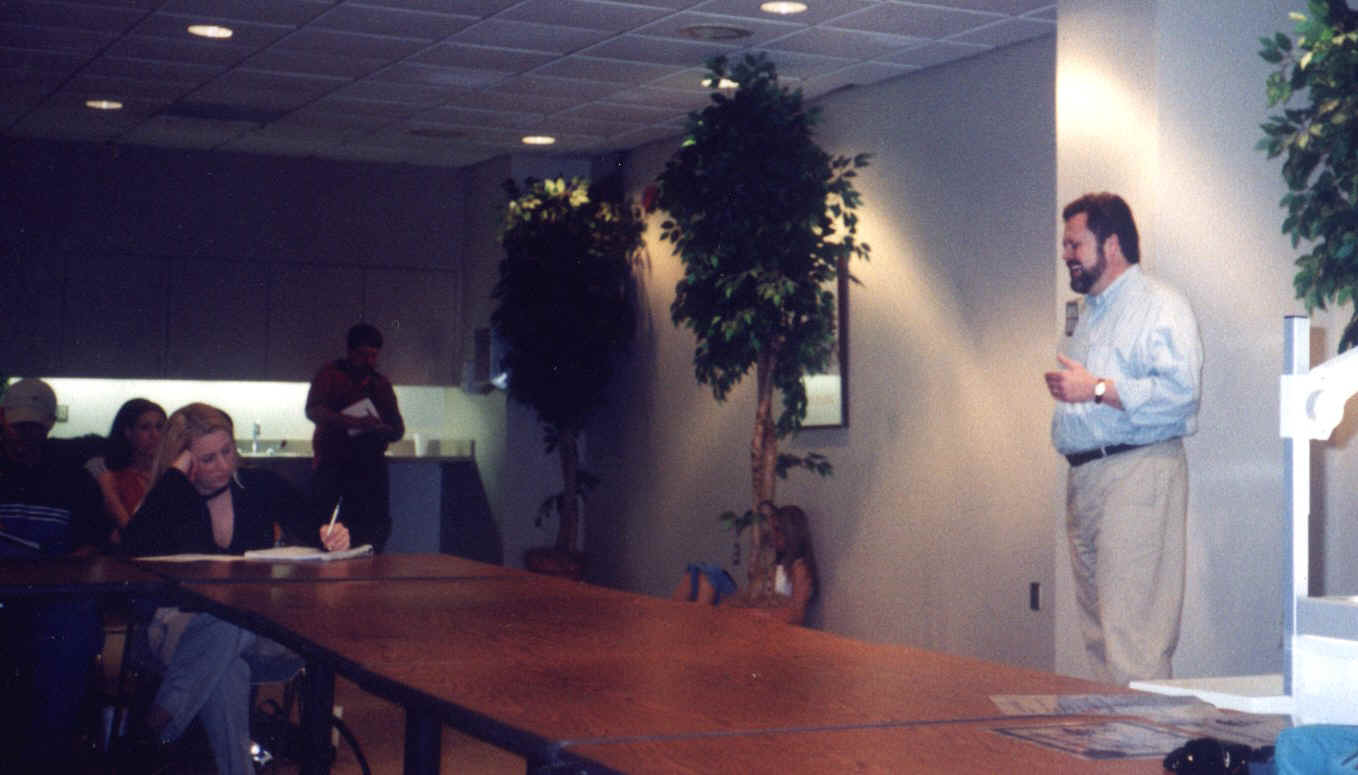 Presentation...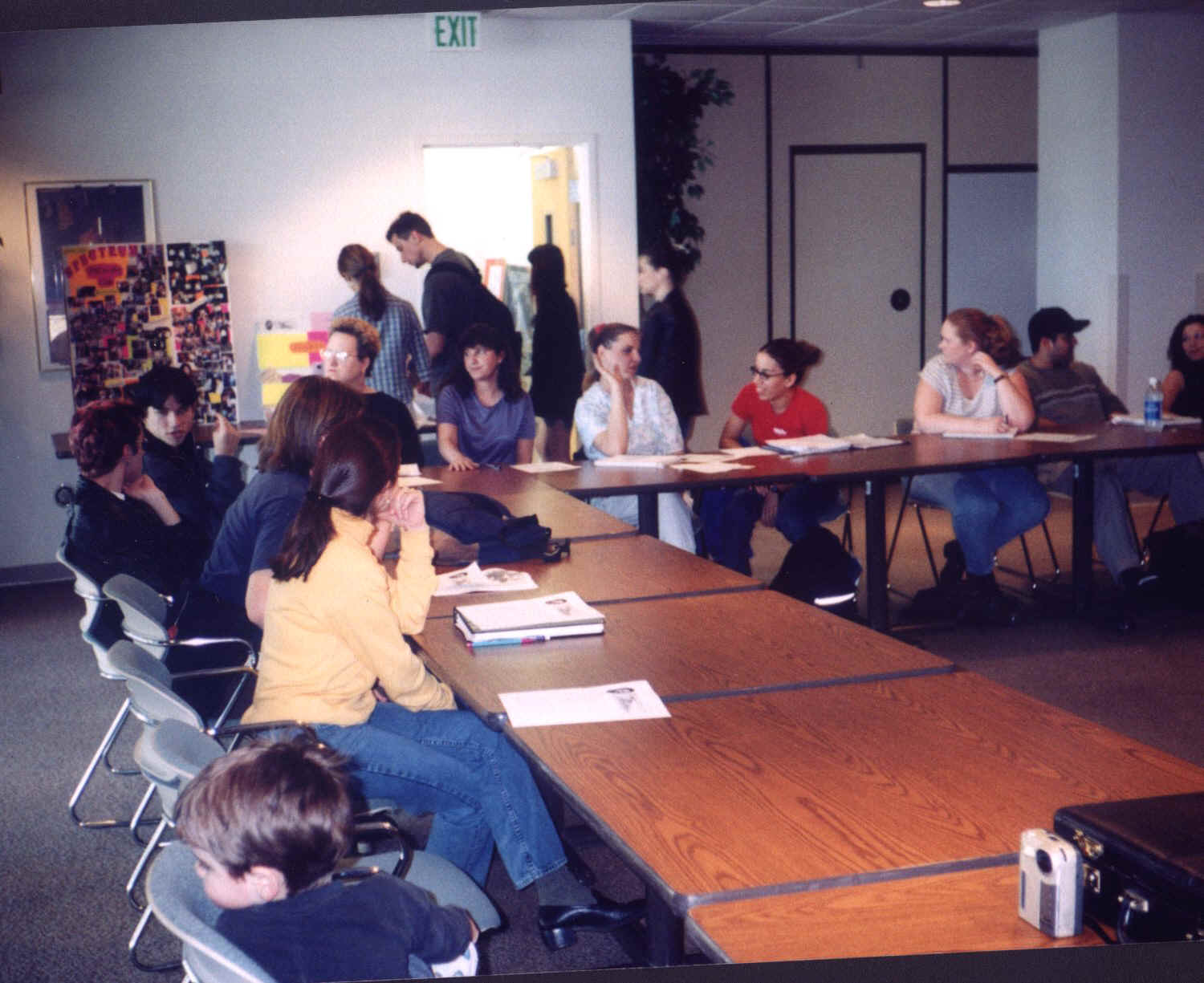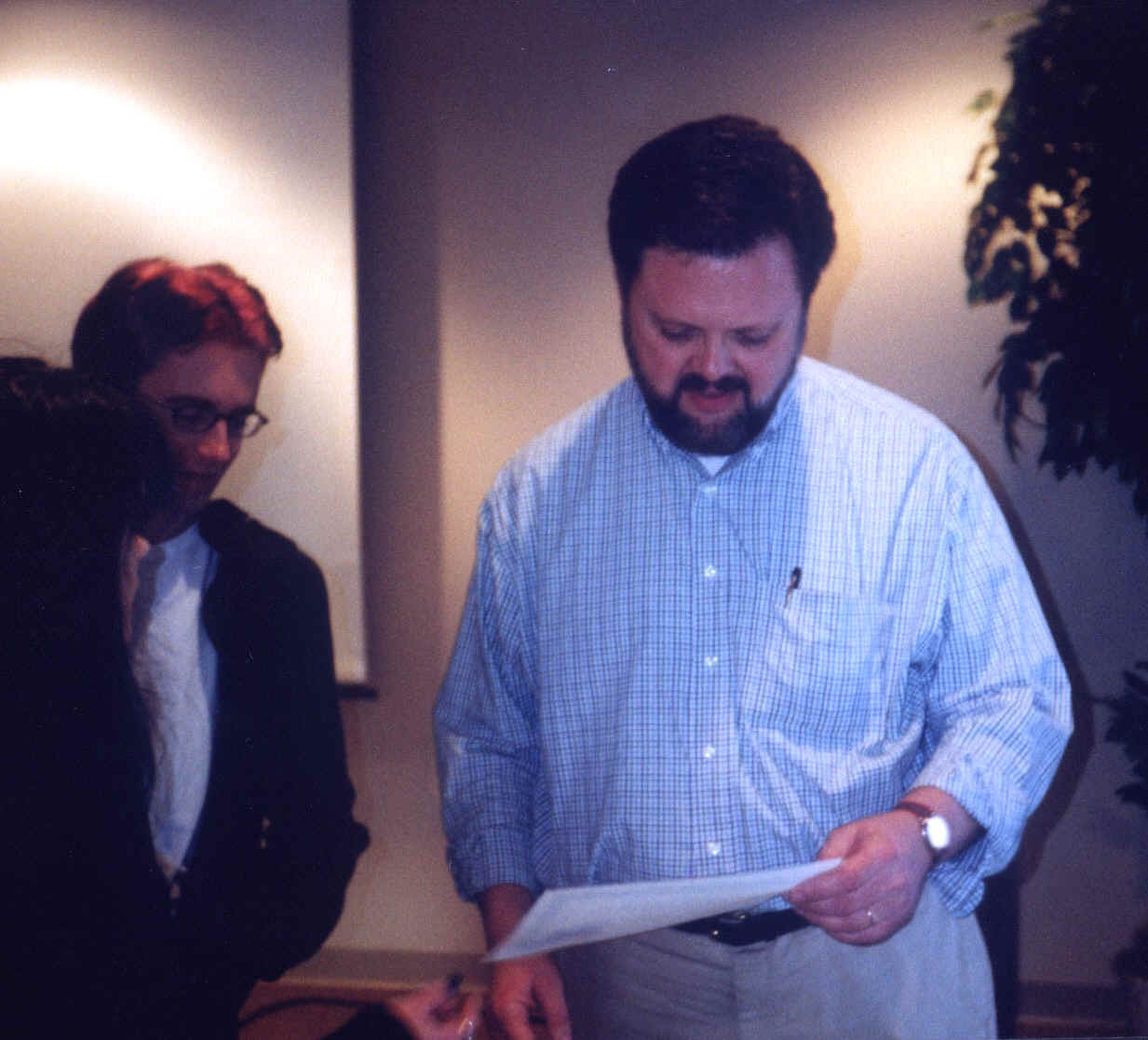 Sharon and Brett present Dr. Fletcher with a token of thanks.