Photos from the 2000 Student Activities Outstanding Acheivement award ceremony. SPECTRUM was presented with a beautiful plaque and some of our members were also honored and presented with this prestigious award!!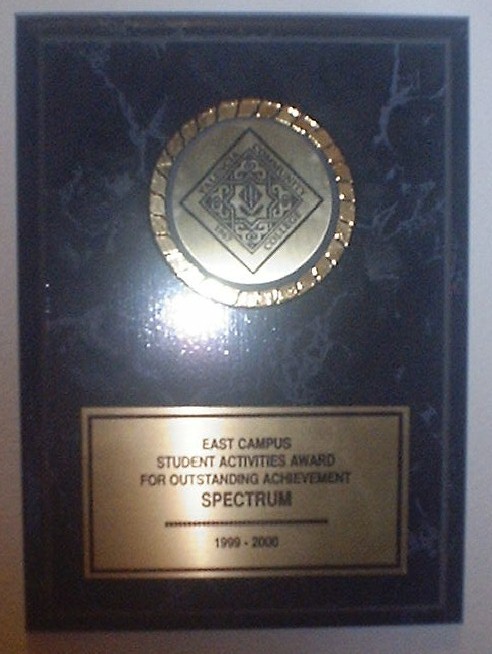 OUR AWARD!!!!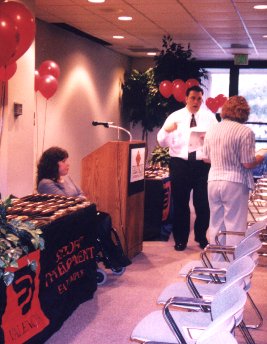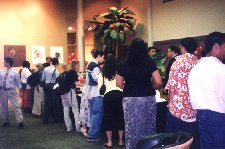 Award Setup and Reception Afterward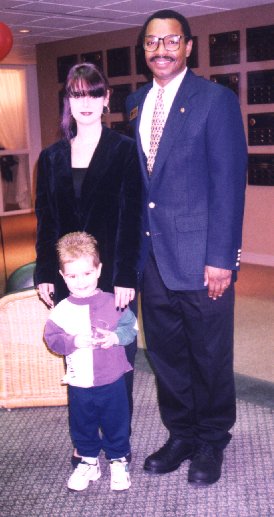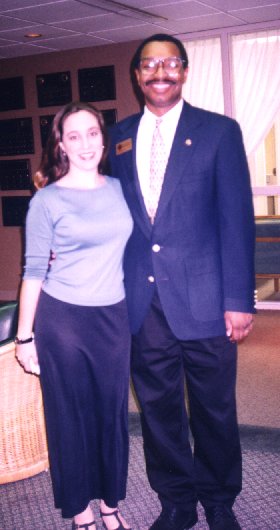 Photo Opportunity!
Gwen and Myself were awarded the honor for our acheivement outside of SPECTRUM activities, as were the following other SPECTRUM members:
Zachary Cheek
Rik Okin
Unfortunately, they could not be in attendance for the Awards Ceremony.
Congrats, Guys!