SPECTRUM is an organization designed to help bring those of us together that enjoy thought and discussion; those who seek understanding; those who strive for wisdom. We have achieved our first real accomplishment...a full semester under our belt! We did it together, as a team, and it was our hope to recognize those team members who made it all possible.

SPECTRUM

Fall 1999

Award Recipients

Maribeth Miller - advisor

Mark Crain - coadvisor

Michael Bosley - department advisor

Clay Holliday - professor

Edward Conklin - professor

Elaine Gray - professor

Robert Carlos - contributing artist

Samantha Goodwin - Co-coordinator

Jean Carlos - Co-coordinator

Alexis Villegas - outstanding member

Victoria Gaskell - outstanding member

Anand Naiken - outstanding member

Glaucia Romano - outstanding member

Gwendolyn Cotso - outstanding member

Perry Jordan - recognized member

Zachary Cheek - recognized member

Jonathan Word - recognized member

While not everyone being honored could attend, here are some photos of those who made it: (Yeah, so we get a little silly sometimes!)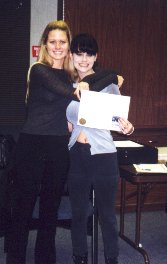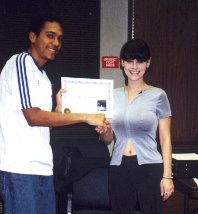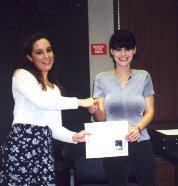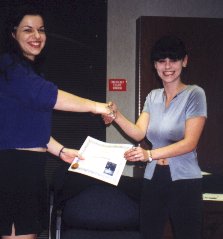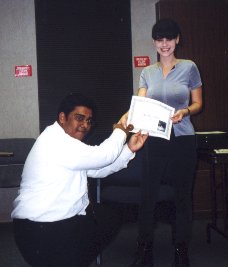 Thank you, all, for your contribution to and support of SPECTRUM!!!
In addition, Several of our members were honored in a separate Award Ceremony for the Who's Who in Community Colleges Award.
Congrats to award recipients:
Sharon AInsley
Zachary Cheek
Group photo. Zac was in class, so he missed it!