These are some photos from Welcome Back Days 99!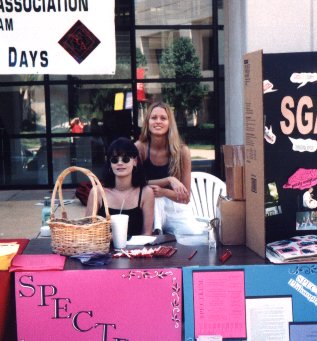 Sharon and Samantha are out there recruiting! (And sweating!!!)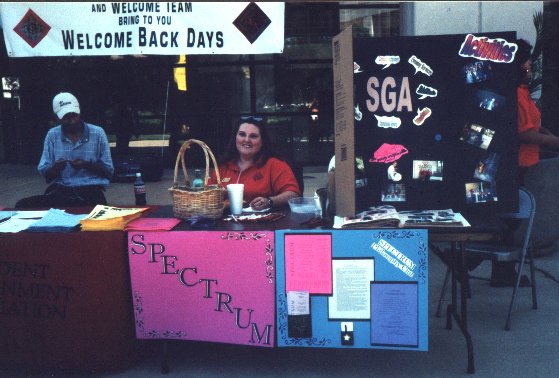 Here's Angie having lunch and supporting the SGA!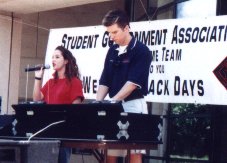 Gwen makes a PRESIDENTIAL speech while some guy gets ready to spin some disks!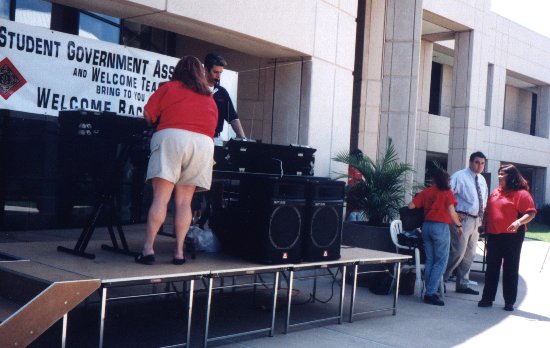 Getting ready for the DJ! (Notice Mr. Bosley on the far right)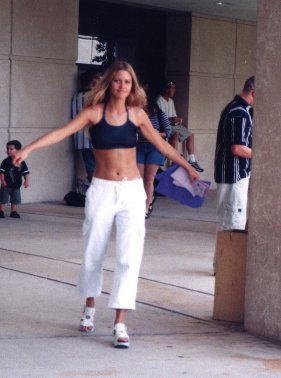 Samantha attacks helpless students with flyers
This would be Sharon with Sam on her lap...hmmm...no comment!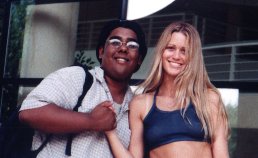 Anand and Samantha looking WAAAAYYYY too happy for as HOT as it is!